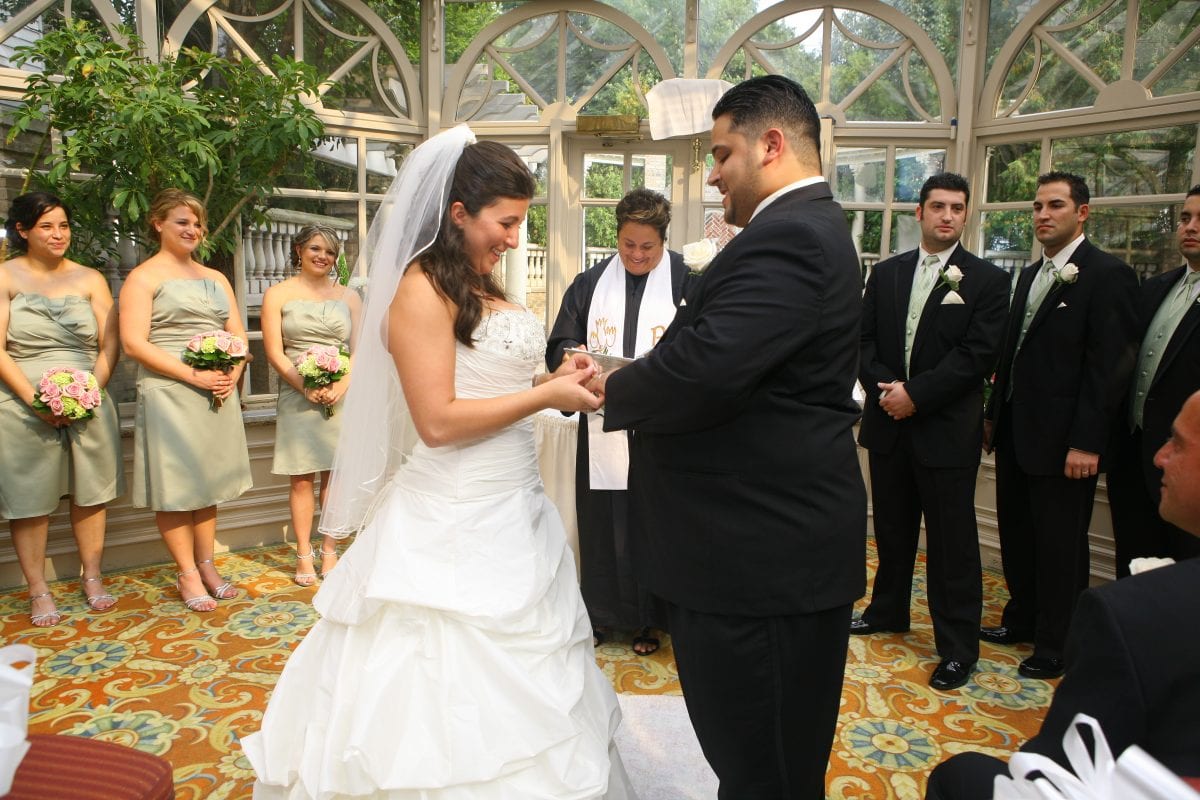 Your wedding is one of the most important days of your life, and, naturally, you don't want anything to go wrong. Unfortunately, life is unpredictable and some things are simply out of your control. To help you troubleshoot before the big day, here's a list of five common wedding mishaps compiled by the Lamar Wedding Center team of experts:
The gown doesn't fit properly: 
2 weeks prior to the wedding, you should be scheduling your final fitting. This will allow for last minute alterations and depending on how busy the dress shop is, you want to be safer than sorry. Additionally, you should pack an emergency kit and it should contain: something waxy, such as a candle on hand to lubricate the zipper on the off chance it becomes sticky, and include a stain remover pen in your kit as well. Chalk can also be used to temporarily cover up accidental stains. It is advisable NOT to pack a bleach pen.
A ruined cake:
To avoid a cake that is no longer edible after hitting the floor, lay a thin piece of cloth lightly over the cake during transport. If cake gets dropped luckily it was covered. Then, all you have to do is have the bakers salvage what they can.
What we are seeing more and more is to skip the cake all together. Instead, shoot for something much less high maintenance such as cupcakes. You can also try out a donut wall or a dessert bar.
Lost Wedding Rings:
If the rings are, in fact, LOST; Find someone you can briefly borrow one from so the show can go on. You'll find may people offering to use their rings. Or you could even turn your engagement ring around to use for the ceremony.
You and your bride/groom can figure out actual replacements later.
An inappropriate Toast:
Wedding Receptions tend to be a fun time full of drinking and with that comes belligerently drunk friends and family. In my experience as a wedding photographer, I have witnessed that when one drunk fool takes the mic, they begin going on and on about your time in college when you and a bunch of dudes stripped to your tighty whities and…
A really good way to avoid this embarrassing disaster is to: Be Prepared. We tell our DJ's to always be ready to take the mic away if things spiral out of control.
Weather:
While every wedding is unique, the most common wedding day disasters apply to most ceremonies, namely inclement weather.  Actually in some cultures, a good rainy day means good luck to the couple. Cloud coverage makes for shadow free photography, which we always love.
The best thing you can do is be prepared!  Your venue should provide large golf umbrellas for guests in rainy weather or, if you know a cold front is coming, buy some heavy fleece blankets to pass out to guests.