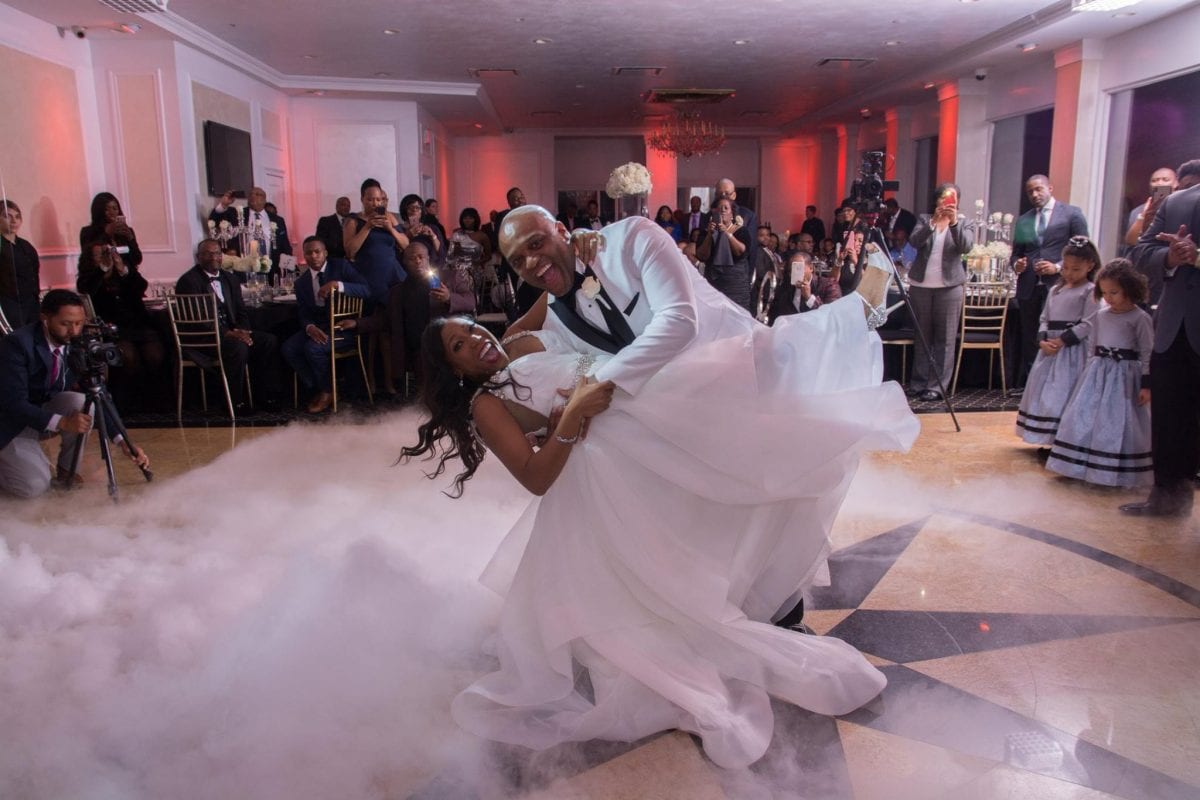 Unlike your wedding flowers or dessert spread, your wedding photos will last forever, so you obviously want them to be amazing. Hiring a professional wedding photographer and videographer is truly the only way to get those crisp, high-quality shots and tear-jerking clips that capture every moment from your day.

It might be tempting to skip a pro shooter or to ask a friend to take photos—but trust us, not hiring photo and video pros is one of the biggest, most common wedding regrets for couples who didn't. If you're on a budget, missing out on gorgeous images isn't the answer—instead, follow these 5 money-conscious tricks to save on wedding photo and video:
1. Find packages you can customize to fit your budget
Before hiring a photographer and videographer, think about the types of photos and video you want. That way, you'll go into the hiring process knowing what your package should look like. This allows you to pay only for exactly what you need, whether that's a certain number of hours of coverage, extra sessions, multiple shooters or access to digital photo files. The Wedding Team (Lamar Wedding Center) suggests the: build-your-own package system which helps clients use their budget in the most efficient way possible.
2. Waiting to buy prints and albums (or include one in your package)
If an album isn't a part of your photography package already, don't worry about spending money on one right now. Focus on hiring a pro who will take great shots. But waiting to create an album doesn't mean you can't see your photos. You can still admire and show off your shots when they're ready a few weeks after your wedding. You will even get access to an online gallery too. The same goes for videography. Our video team will upload your highlight reel to an online platform like Vimeo for you to watch and post all over social media!
3. Have your ceremony and reception at the same place
Where you choose to say "I do" and party can potentially affect your photo and video prices. By hosting the ceremony and reception at the same venue, you'll have more time to take portraits, cover cocktail hour and more, since you won't need to spend time traveling to several locations. You'll actually end up saving in a few other ways too, like transportation, rentals and venue charges.
4. Shoot only the ceremony and first half of the reception
Pair down the number of hours you'll need your photographer. Have them shoot the ceremony, then stick around for cocktail hour and the first half of your reception. They'll be able to capture the your entrance, toasts, cake cutting and first dance (plan for these reception moments to happen earlier in the night), then let your guests take over toward the end.
5. Consider a Second Shooter instead of a main shooter
If you've crunched the numbers again and again and still can't make the photographer or videographer you want work for your budget, don't give up yet. We may still be able to help in other ways, like giving you a second shooter pro within your budget with a similar style. Second shooters charge less because they're not as well known (yet).